Why not simply hire a car and drive yourself? Or take the train or fly? Or take a tour? Hiring a car and driver is ideal for independent travelers who want flexibility and control over their itineraries, and ease of travel.
You'll have the capacity to stop at places that intrigue you and not need to stress over how to get around. While options for hiring a car without a driver are growing in India, self-driving isn't prescribed for psychological wellness and wellbeing reasons, as streets are regularly in poor condition and traffic rules are often not followed in India.
There are various approaches to get from A to B in India. Depending on the distances and infrastructure of the particular region you can take a train, a bus, a domestic flight or do a car rental with a personal driver.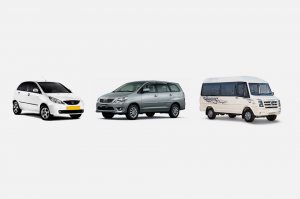 WHY SHOULD YOU USE CAR RENTAL WITH A DRIVER IN INDIA? 
While India does enjoy great train connectivity, getting the train tickets and boarding it sometimes becomes very much stressful. The Platform is also very much chaotic. If u have a car with a driver helps in a lot of ways and eases the hassle.
Having a car with a driver gives you immense flexibility. Leave a city at the time you like and make the same number of unscheduled stops en route as you need.
On the off chance that you have a talkative driver it will be an incredible social affair. Drivers, as a rule, originate from a lower middle-class family and learn English while working with travellers. They even give some additional information about the city because of their experience while growing up here.
Car rental in India is moderately reasonable. You get the solace of a great car and driver. The convenience of leaving when you like plus local knowledge makes touring Pune with a car with a driver a great value for money option.
How Much Does it Cost?
The price will depend on the type of car. We charge as per km. The rates for each type of car do vary by its Size and Luxury.
Small Car — Typically an air-conditioned Tata Indica Vista, starting from about 8 rupees per kilometer. It's cheaper to hire a hatchback car than one of the long sedans, which will cost you about 15 rupees per kilometer. These cars comfortably fit four passengers.
Medium Car — Typically a Toyota Innova SUV or Scorpio, starting from 13 rupees per kilometer.  These cars comfortably fit four passengers but can fit six.
Large Car — Typically a Tempo Traveller, starting from 16 rupees per kilometer. These unique vehicles are like minibusses and can fit up to 10 passengers. Larger ones are possible.
The rates are for travel from destination to destination. They usually include fuel, insurance, tolls, state taxes, parking, and the driver's food.
Why hire from Kesarinandan Travels
We ensure to have our car fully inspected before it is delivered to the customer for their use. Your Safety is of our utmost importance
Online Booking options so no unnecessary hassle of multiple calls
Our drivers are extremely well trained and we stress the importance of professionalism with all our drivers and their assistants.
No hidden charges
We maintain proper hygiene in all our cars and all of them go through a proper deep cleaning before being delivered to the customer.